What are the biggest social media trends 2021? Globally, people spend on average 144 minutes on social media daily. This combined with the fact that 24% of consumers say they discover brands on social media definitely makes it a channel to keep a close eye on. In this article, we will go through 5 social media and influencer marketing trends to watch for in 2021.
What has happened in 2020 has definitely contributed to, and forced us to, speed up an already accelerated digital transformation. Plus, we already know what impact Covid-19 had on social media. According to data from IBM, Covid-19 accelerated the digital eCommerce shift from shopping in physical stores to digital shopping by five years. The year that no one was prepared for is now coming to an end, so let's take a look at what 2021 holds.
Prefer to listen? Check out our podcast episode on influencer marketing trends 2021.

Social media trends 2021
There's so much going on within social media this year, and 2021 is a year where social media will dominate as many places around the world are still (unfortunately) locked down. Here are the important social media trends in 2021 that you need to be aware of:
1. Social Shopping
This one – you simply can't miss! During 2020, Instagram has dropped a ton of new tools and features. Some of them are likely to make a big difference in how we shop online and definitely puts Instagram on the map as a platform for e-commerce. Which new features are we talking about? Let's take a closer look at four of them! According to Facebook, 70% of shoppers use Instagram for product discovery and 130 million (!) users every month tap on its shopping posts to learn more. The way consumers shop online is definitely going to change.
Instagram Shop
The new tab "Shop" makes it possible for users to discover brands and products in a whole new way. Choose between "Browse Shops", "See Editors´ Picks", "Guides" and "Shop Collections". This feed is based on what content you're engaging with, e.g. what you like, brands you follow and new suggestions.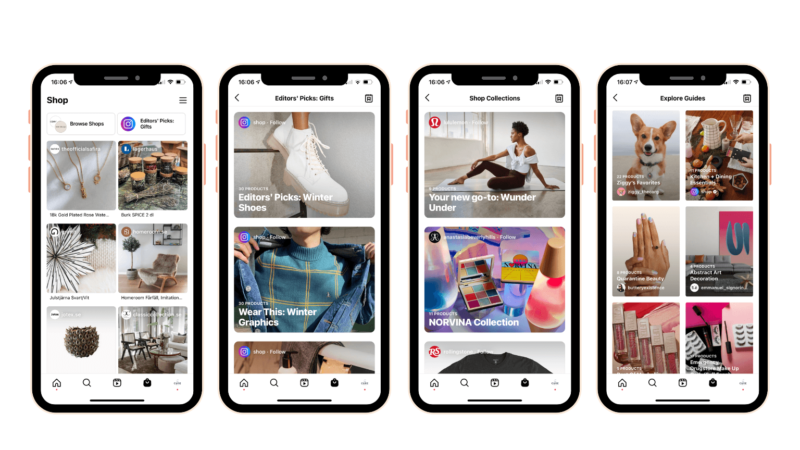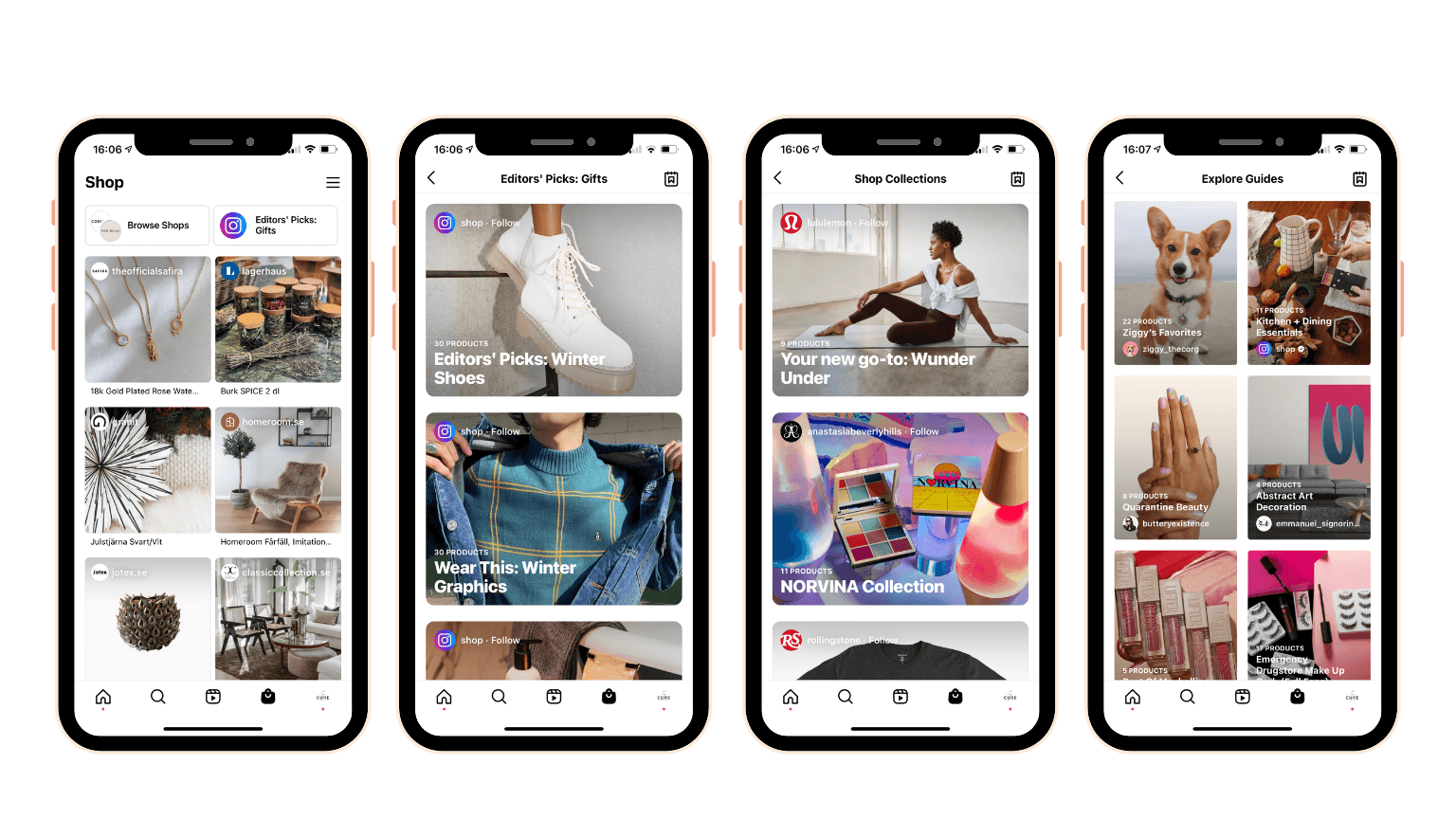 Instagram Checkout
This feature is a new way for users to discover and buy products from brands and creators – without having to leave the app. This benefits both consumers and e-commerce brands as it makes the step to purchase much shorter. Seems to be the biggest step towards a new shopping behaviour for Instagram users. Win-win!
Instagram Guides
A new way for users to collect posts, products or places in a microblog and share with their followers. The Guide feature is still quite hidden, but you can find it under the new "Shop" tab. Together with the shopping function on Instagram, this will bring a new level of inspiration. For influencers, it opens up new opportunities to use this tool in collaborations to curate a list of recommended products.