What social media trends will you need to be ready for in 2022? Research shows that time spent on social media has increased from 1.5 hours a day in 2012 to almost 2.5 hours in 2021. It's also the place where Millennials (aged 25-40) and Gen Z (aged 5-24) spend most of their time online.
As you're reading this blog, you'll already know that there have been some rapid turnarounds in the social media sphere; the rise of new platforms like TikTok, new formats like Instagram Reels, new features such as social commerce, and a great many other developments to keep up-to-date with.
Fortunately, you've come to the right place! In this blog post, we will guide you through the emerging trends we're seeing in social media as a result of these developments, and show you how to approach each one.
What are the social media trends for 2022?
1. The rise of video
Instagram's video-first strategy shift took us all by surprise…or did it, really? We all know that video has been appearing on trends lists for a while now but 2021 really felt like the year it fully arrived for influencers and audiences. In 2022, we'll see video enter the mainstream for brands. However, the question remains: Why video?
After a year in which millions of 'real-world' lives were put on hold, consumer appetite for entertaining, engaging content online has become voracious. Shut in their homes and isolated from family and friends, internet users knew there was one place they could still turn for those feelings of convivial fun: social media! But it isn't just the quantity of content that changed but also the type of content that social media users flocked to. While videos of tropical holidays and private jets fell flat, everyday, authentic material provided the relatability and humanity that everyone was craving. Video – more raw and in-the-moment than any feed flat lay – became the perfect vehicle for this new genre.
To give you a perfect example, consider live streaming. When physical events and real life socialising was restricted, consumers started looking to replicate these experiences on social media instead. What did they find? The live format! With interactivity built-in and a semblance of the community we were all missing, it's no surprise that when we look at the numbers we see that ​​over the past three years live streaming has experienced a CAGR growth rate of 25% compared to the 15% exhibited by photo, video and chat.
Live happenings on social media are a concrete example of a format that has been amplified by the pandemic, and one that will continue to grow in 2022.
There are plenty of opportunities for brands to capitalise on the live video format. Especially as more and more social platforms bet big on social commerce, this is something you should be ready to take advantage of.
Make sure you're:
Tagging products featured within the live stream
Hosting live streams together with influencers to reach your target audience (i.e. the influencers' followers)
Giving consumers the opportunity to purchase products directly from live streams
Posting live streams on IGTV afterwards to gain greater benefits e.g. improved reach
Below is an example of a live shopping event we did together with Ellos and Sara Biderman, where the livestream have been published to IGTV afterwards.
Visa det här inlägget på Instagram
Want to learn more about how to create a successful live stream on social media? In this article, we asked our brilliant Operations team for their best advice!
2. Consumers turn to social media to shop – and it's called Social Commerce
Once upon a time, H&M's founder, Erling Persson, talked about how their stores should be located wherever the shopping bags are – in other words, the streets where their audience is walking. Today, these shopping bags have packed up and moved on from the high streets and city centres of yesteryear, and can instead be found on social media. Store windows are simply no longer the first point of contact for fashion. Instead, consumers discover, share and shop trends on their smartphones or laptops via social media.
It's critical that fashion brands adapt to this changing consumer behaviour, and that you put focus on being visible where your consumers spend time and shop. In 2022, your main storefront needs to be on social platforms. It's where brands are building followings and awareness, and it's where consumers discover and research the trends, the products and the brands to buy from.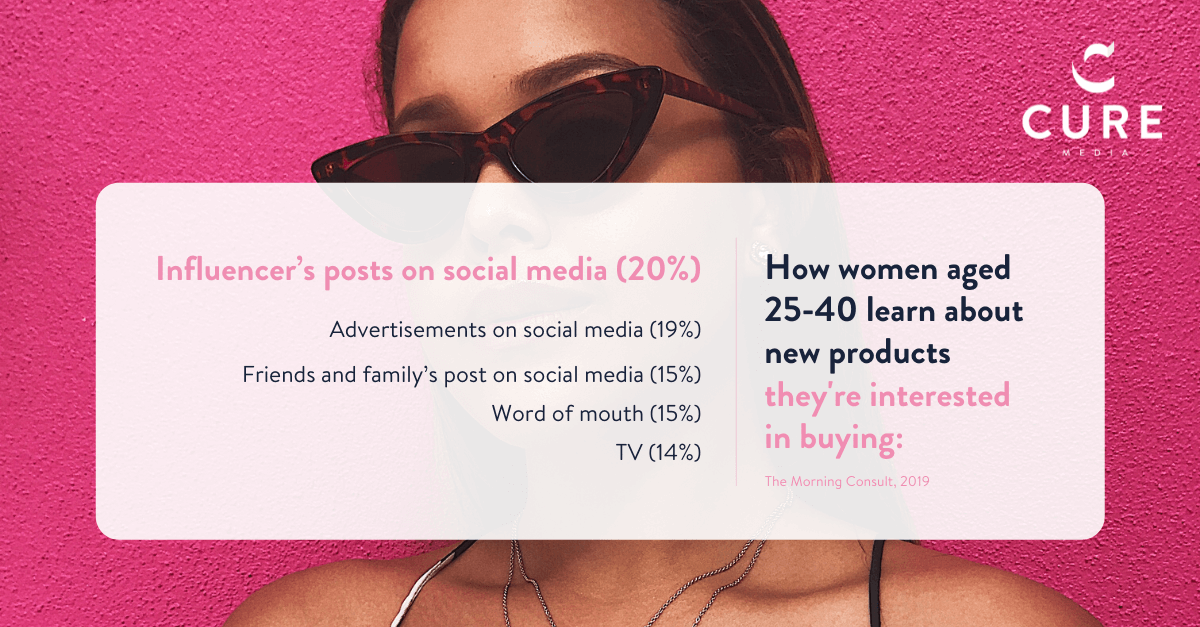 If you're still not convinced, let's look at the numbers. According to Statista, the value of social commerce sales worldwide is expected to grow to more than 400% between 2021 and 2027, which translates to $604.5 billion. This is not a drop in a bucket, this is a tidal wave of revenue that brands stand to miss out on if they fail to evolve. So, if you have not yet considered adding your product catalog to social platforms, it's time to pay attention. You can't afford not to.
Feel like you need a dive into social commerce and how it's changing shopping habits? Tune in to our 15-minute podcast episode!
3. Rules and regulations
After a protracted grace period, the strong arm of the law has set its sights on social media and influencer marketing. With the Advertising Standards Agency in the UK estimating that just 35% of influencers are accurately declaring paid collaborations, regulators responsible for penalising this kind of behaviour will simply not be as lenient as they have been up to this point. However, it's not just fines you should be worried about, the reputational damage could end up being far more costly in the long run, and that's not to mention the risk of losing your access to your target audience entirely. With 32% of UK consumers expressing the desire to see influencers banned from social media platforms if they fail to comply with advertising requirements, there's a lot at stake for brands who aren't keeping track of regulatory updates and each influencer activation's compliance with them.
If that wasn't enough to contend with – be on the lookout for new laws emerging around filtering and editing employed in paid influencer content in 2022 and beyond. Norway has already passed a law that will require influencers who retouch advertorial content to call it out expressly. As conversations around mental health, body image and social media's influence on both increase, brands should expect copycat laws to follow in other regions.
Below you can see an example of posts marked as branded content from our collaboration with American Express.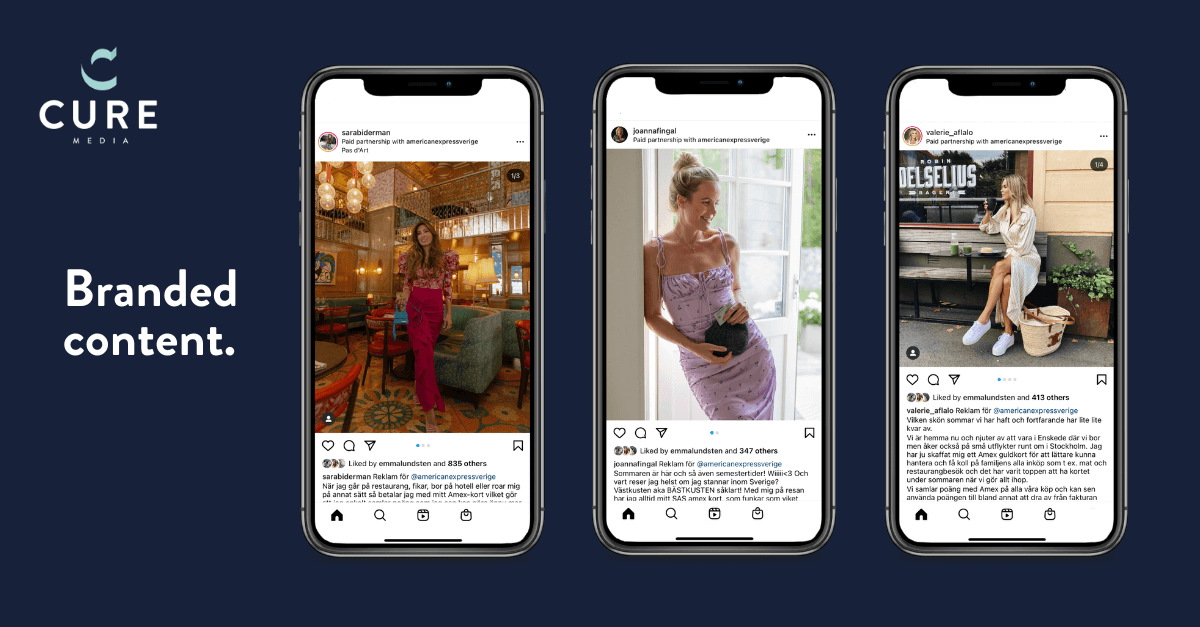 While these developments might seem daunting, look at them as an opportunity to draw closer to your audience, to be a positive influence on your followers, and to stand out from your competitors by adopting positive and compliant practices early without waiting for a slap on the wrist. Work with legal or industry specialists to ensure you are up to date with all regulatory obligations, and ensure clear communication is issued to influencers you work with around expectations and requirements. This is not an area in which you want to rely on gut instinct, so make sure your research is thorough and you have data to confirm historic and contemporary compliance on every activation.
With changing consumer behaviour comes changing marketing strategies. As a marketer, it's important to look over your strategy and adapt to what's to come. We hope this article will help you in doing that. The key to succeed in 2022 is to know where your audience is spending their time, and to meet them there with marketing that's relevant to them. Both millennials and Gen Zers already trust peer-to-peer communication over brand-to-peer, but they expect that trust to be treated with respect and will respond enthusiastically only if it is. With this in mind, lean on influencers to spread the word about your brand and always try to build a dialogue around your brand and products on topics that matter to your audience, using the tactics they respond to.
Want to learn more about all things influencer marketing? Don't miss our podcast! Each week, we cover topics around digital and social media to help you take your marketing strategy to the next level. Also, join the conversations with topic experts from the industry!