The new feature of Instagram is on everybody's lips right now and handled as the direct competitor to TikTok. So is it a one-to-one copy of the record-breaking video-sharing app from China? And does it have the same users? Most importantly, can you use Reels for business? And if so, how? So many questions! In this blog post, we give an overview of what Instagram Reels is, who the users are, how brands can use the feature and where we think Reels future lies. 
What is Instagram Reels?
Instagram Reels is another feature of Instagram and a new possibility to create fun videos. On August 5th, Instagram made its newest video-feature available in the UK, Sweden, Germany and 48 other countries. Right on time for the USA as it seems. In the same month, US-president Donald Trump signed an executive order to ban TikTok nationwide after the app got in trouble with the USA because of his Chinese owner ByteDance. After recent updates based on user feedback, the video length limit on Reels went from 15 seconds to 30 seconds.
The latest addition to the Instagram family has a random feed on the Instagram "Explore" page, showing the most popular and trending Reels – similar to TikTok's "For You"-page. In other words, you don't have to follow the accounts to see their Reels videos in this feed. When you have a public account, you're able to share your Reels in this feed. When your account is private on the other hand, you can share your Reels only in your own feed. Further, other users can't use the original audio of your Reels and can't share your Reels.
The algorithm of the "Explore" page isn't really revealed yet but it seems to work preference-orientated – just as TikToks "For You" page. This means it shows you Reels according to the content you interact with the most.
Reels disposes of a row of creative tools: audio, speed, ar-effects and timer and countdown. Compared to its competitor TikTok, the feature doesn't offer as many possibilities to get creative in making videos. Status quo, TikTok provides more advanced editing functions, a great number of filters and effects – the filters and effects of Reels are identical with the ones of Instagram Stories – and allow to insert pictures in the videos. Moreover, Reels only has a limited selection of music titles – for now. And even though Reels seems to be the perfect copy of TikTok in some way, it doesn't include the centrepiece of TikTok: its opportunity to let its users interact with one another through duets and reactions.
However, Instagram just recently updated Reels and implemented tools to trim and delete single clips in order to make the editing easier. Additionally, the social media platform extended the timer.
If you already have been on the Reels "Explore" page, you might have seen that some of the videos a "Featured" tag in the bottom left corner. According to Instagram, these tags state that "If your reel is featured in Explore, you'll receive a notification. Featured reels are a selection of public reels chosen by Instagram to help you discover original content we hope will entertain and inspire you."
Who uses Instagram Reels?
Since the outbreak of Covid-19, the audience of TikTok has shifted. Although the app is still claimed as THE social media platform for Gen Z (people born between 1996 and 2010), we could see a significant increase in Millennial users on the app from 22,4% to 27,4% while the population of Gen Z users decreased from 41,1% to 35,3% within the first four months of 2020.
This shift seems to be the reason for the launch of Instagram Reels in the first place – Instagram doesn't want to lose its users. As we could already experience in the past, the Facebook imperium doesn't like too strong competition. A good example is Snapchat. After Spiegel, the owner of Snapchat turned down Mark Zuckerberg's lucrative offer to buy Snapchat, the owner of Facebook, Instagram and WhatsApp reacted with the launch of Instagram Stories. According to the latest studies, Instagram Stories have almost three times more active users per day than Snapchat Stories. 
So who uses Instagram Reels? Is the social media giant Facebook getting his users "back"?
Brazil was the first country Reels was launched in October 2019. The feature led to an immediate increase of over 4% in Instagram users. In India, the effect was even bigger with over 11% more downloads of the Instagram app after the release of Reels in July 2020. All over the world, we can now see influencers and users trying out Instagram Reels but we can also observe that TikToks popularity isn't decreasing. Many influencers state that they are not planning to decide for only one platform but want to exploit all opportunities social media has to offer. The US-American influencer Just as brands shouldn't advertise on only one platform, I can't put all of my eggs in one basket either. If I did that in 2014 with Vine, I wouldn't be around today."
According to a survey conducted by CiviScience, the most active users are – like on TikTok – the youngest audiences in the ages between 13 to 24 with 12%.
How do brands use Instagram Reels?
There are already many brands using the feature in an exemplary manner. Louis Vuitton has an average of 5 million views on their Reels, Sephora France supplies their followers with user-generated content, makeup tutorials and product demos frequently and also RedBull understood what their audience wants to see – adrenaline-packed sports videos.
One reason for the quick adaptation of Instagram Reels might be the fact that it is a feature on Instagram. The platform is ranked first by marketers when it comes to influencer activations. Hence, a lot of companies, and of course users as well, are already active on the platform and it is a way smaller step to try out a new feature of a medium you are familiar with than to try out a whole new platform.
As we stated in our trend report for autumn 2020, social media users are, now more than ever, seeking fun and entertaining content. Instagram Reels is a perfect opportunity for brands to give their target audience just that. You can use this feature to create more authentic content than ever before – it's time to show a more "human side" rather than a flawless, picture-perfect side of your brand. This way, you can build up a more genuine relationship with your target group on social media.
What is the future of Instagram Reels?
Considering the bans of TikTok in the US and India, Instagram Reels comes at perfect timing to get its piece of the video-sharing platform cake.
We mentioned earlier that there is some room for improvement for the feature. Looking at all the recent development on Instagram, like the Stickers, Instagram Shopping etc., there is no doubt that the Instagram Reels will also develop with the needs of its users. This means we might soon see more advanced editing tools, a broader song collection and other adjustments.
As the interest in video content continues to grow and entertaining content is a strong driving force for us to turn to social platforms, we believe that Reels, just like TikTok's record-breaking success, will have a bright future.
New and exciting opportunities open up to users, influencers and brands every day on social media – and Instagram Reels is definitely one with a lot of potentials to bring more entertainment, authenticity and marketing initiatives to the digital media landscape. Being around for just a short while, it already attracted a lot of users, influencers and brands to dip their toes in the water. We're talking more about predictions than facts in this early stage of Instagram Reels but it seems to be a very promising addition to our social media repertoire! 
Continue the conversation around social media and influencer marketing in our podcast!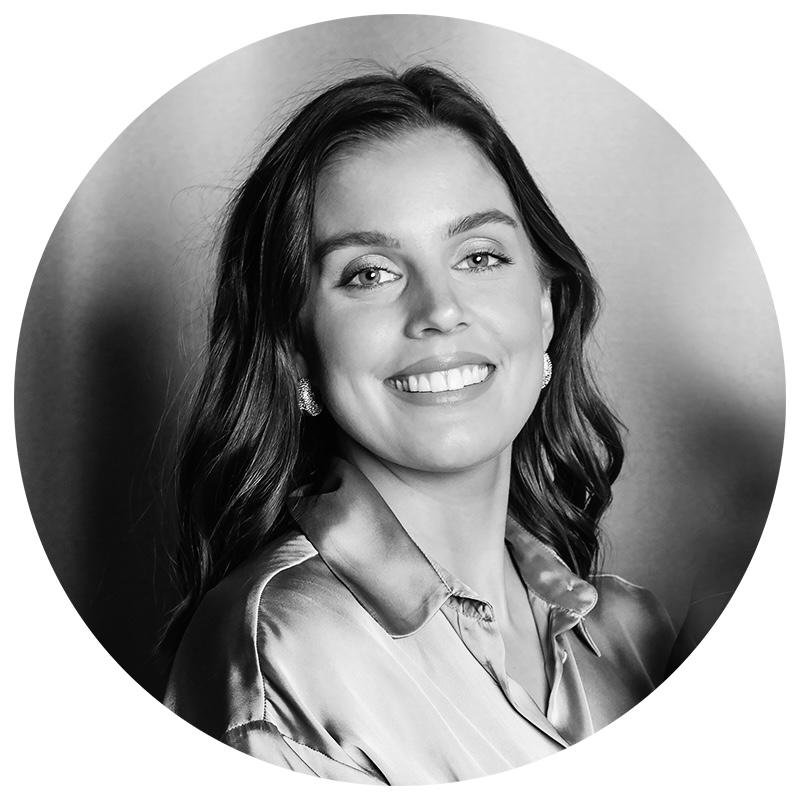 Frida is the Social Media Manager at Cure Media and she's passionate about sports and everything that is a competition. When not creating content for our social media platforms or planning events, you can find her on the football field or playing paddle.