FASHION INFLUENCER MARKETING AGENCY
BIGGER ISN'T ALWAYS BETTER
Don't get tripped up by follower counts; influencer marketing is about more than just audience size. While big numbers might look impressive they represent only a small facet of an influencer's value and can easily be inflated. Not only that, the typically lower levels of engagement within macro and mega-influencers' audiences can actually handicap their reach as platform algorithms favour the content of accounts with more participatory followers.
With smaller audiences, micro-influencers can be much more actively engaged with their followers (which is probably why 61% of consumers are more likely to follow them than their macro and mega counterparts). In turn, social media users tend to invest more of their trust and time into the micro-influencers they follow, which will pay dividends for your brand.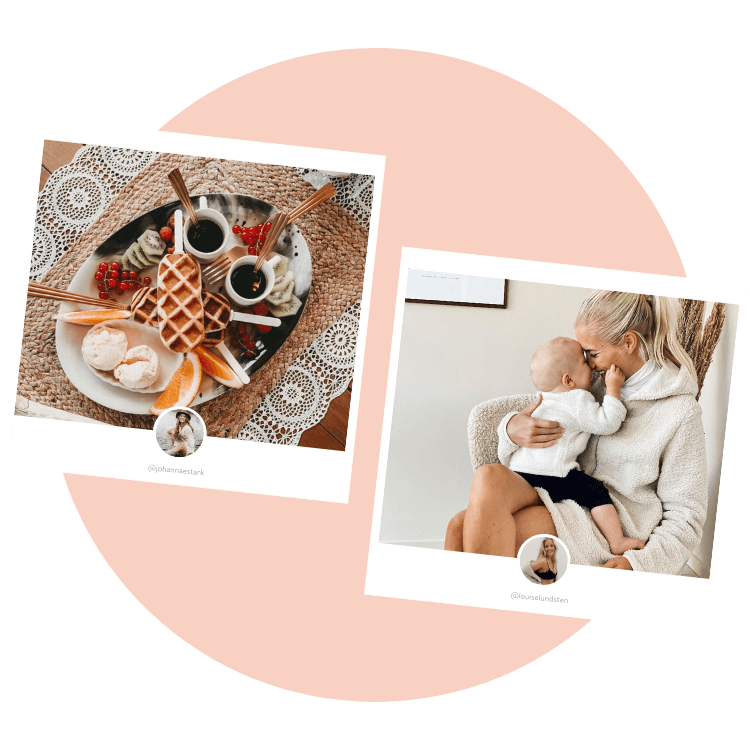 WHAT IS MICRO-INFLUENCER MARKETING?
There's no definitive answer to this question, but when we talk about micro-influencers we mean influencers who have more than 5,000 followers but fewer than 50,000. And while it's not always a rule, these influencers tend to occupy specific niches such as fashion, interior design, health and fitness, or cooking.
By adopting a micro-influencer marketing strategy, brands can piggyback off of the higher levels of engagement and credibility that the influencers have already nurtured within their audience, while also benefiting from the natural segmentation that niche-dwelling micro-influencers tend to create!
Having spent many years refining our approach to influencer marketing, we look to micro and mid-tier influencers to provide the powerful foundations required for success in the channel. While a blend of mega and micro-accounts will often be the optimal approach to meet a brand's goals, the benefits of micro-influencers are undeniable and something we view as a bit of a super power.
63% of consumers regard micro-influencers as more trustworthy than those with macro or mega level audiences. In a channel where authenticity is everything, this metric is invaluable.
Close relationships with their followers, higher levels of engagement as a result, and greater credibility than bigger names in the industry, all combine to make the dream influencer marketing package.
As the demand for peer-to-peer marketing moves from enthusiasm to expectation, consumer appetite for content that reflects their own lives will continue to grow right alongside. While the more aspirational material normally published by mega and celebrity influencers will still have its place in the social media stratosphere, micro-influencers will only become more popular and their endorsement more valuable.