FASHION INFLUENCER MARKETING AGENCY
FASHION INFLUENCER MARKETING AGENCY
Seems like a question we wouldn't need to answer, right? We've all seen Vogue.
But for us fashion means something bigger than the catwalks, broader than Fashion Week, and closer to home than top models.
At Cure Media, we define fashion as the beating heart of any cultural moment, the prevailing style or dominant behaviour of a given time. Constantly in flux but never less powerful for it, fashion is the way in which we define ourselves in a crowd, the things that say 'This is me'. For some, that will mean the hottest pair of heels, for others it will be the velvet sofa taking pride of place in their living room, it could be the bright red lipstick you can't leave the house without, or the new workout that's kick-started your mornings. Fashion is whatever trend allows you to express your identity and creativity to the world without restraint.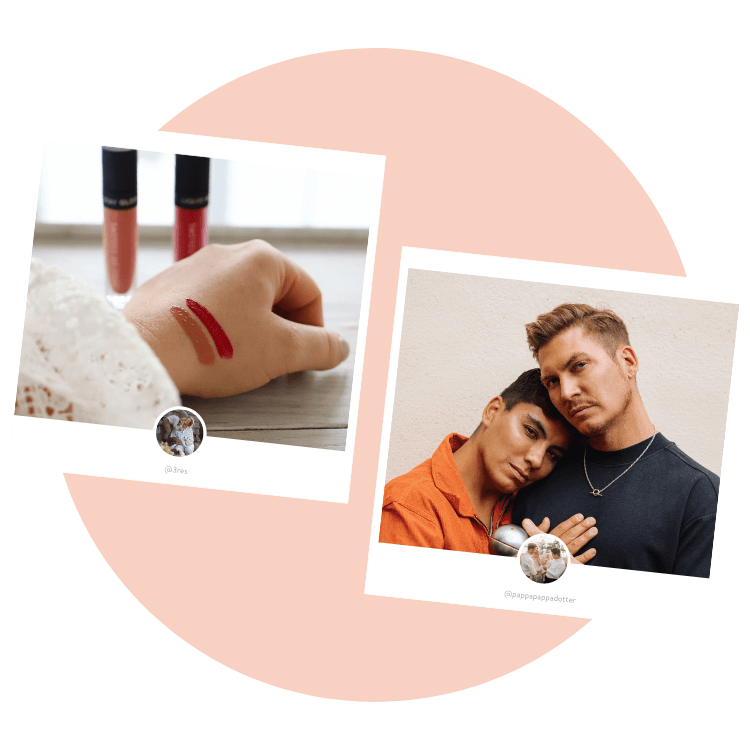 We work with iconic, heritage brands as well as digital disruptors in tech, lifestyle, beauty, clothing companies and more. Whether we're netting 14,000 landing page visits for a household fitness brand, or delivering engagement rates of over 7% for what is now the leading beauty subscription service worldwide, we are proud to work with a client book that represents our own commitment to positive lifestyles and creative expression, not just on the catwalks but in your everyday life.
For companies that are new to influencer marketing, we bring years of expertise, a cross-platform influencer discovery process, and an end-to-end campaign management experience that takes the work off your shoulders and into our safe hands. For fashion brands that work with influencers already, we offer painless processes, a commitment to quantifiable results, and our knack for spotting the next top fashion Instagram influencers before anyone else.
HOW INFLUENCERS FIT IN FASHION MARKETING
Pretty much the leader in influencer marketing, fashion houses and brands have always used influencers to promote their products. Sure, the high society 'it' girls of yesteryear look a bit different to the TikTok celebrities of today, but their effect is the same – people look to them to relay and shape the latest trends and fashions.
Today, 57% of millennials discover fashion trends on social media and through influencers first. By contrast, only 14% are getting their fashion updates from the television. Valued at just $2 billion in 2020, the global fashion influencer marketing sector is expected to be worth over $17 billion by 2027.
But this isn't news and fashion brands are competing to stand out from each other in a crowded marketplace, with few having the time or resources required to commit to yet another marketing channel. By teaming up with an agency, you get the availability you're missing plus the expertise and experience that takes years to cultivate – all to ensure your label is the one influencers want to work with, and audiences want to see.