We mentioned it in one of our latest blog posts, women are dominating the influencer marketing industry – both as influencers and as social media users. Thus, influencer marketing isn't an option for a male target group, is it? The truth is that men can also be reached effectively through influencer marketing.
In this blog post, we explain which social media platforms men use and give detailed insights on how you can develop a successful influencer strategy with men as your target group.
Which channels do men use and how?
The most popular social media channels among men are YouTube, Facebook, and Instagram – with Youtube at the top with 78%. The fact that social media is perceived as a woman domain can be explained, among other things, through different user behaviours. From a statistical perspective, women are active users while men consume social media more passively. For this reason, men are often overlooked as a target group when it comes to influencer marketing initiatives. You can use this as an advantage since male social media users are open to influencer advertising just as much as females. Fun fact! On average, men spend 131 euros on a purchase which was inspired by an influencer whereas women put only 71 euros.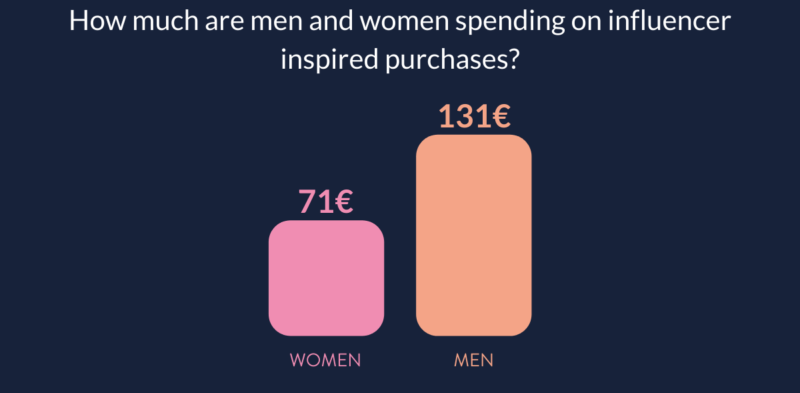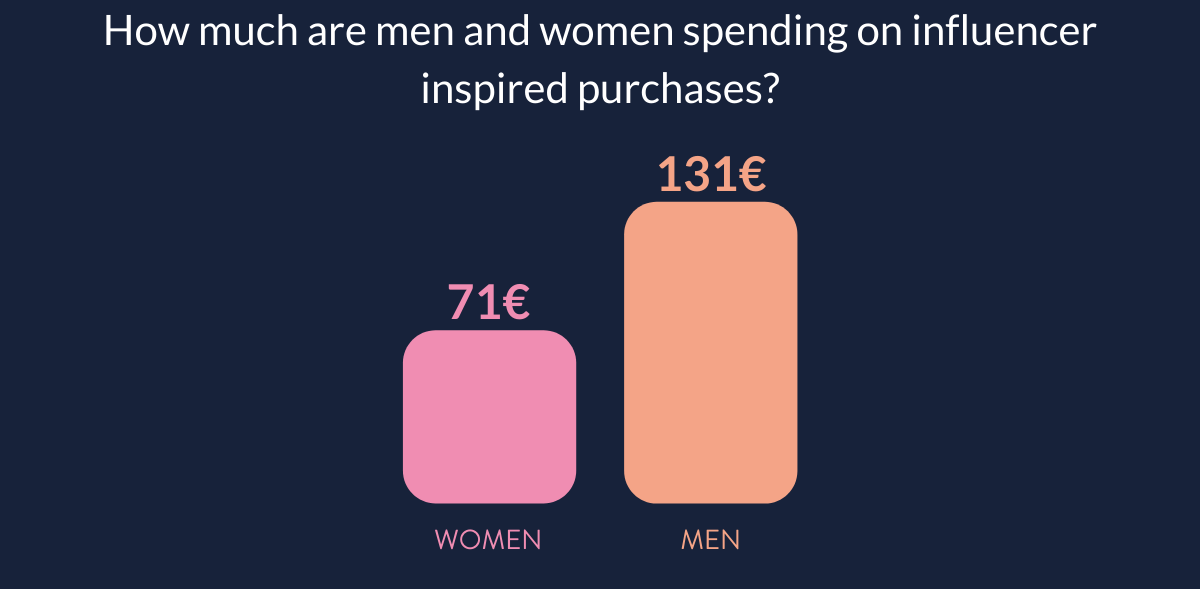 How can you reach a male target audience?
As you just learned men are willing to spend their money on influencer recommendations. To get them to do that is another pair of shoes. It's as with all marketing efforts about the mix between the right message, the right timing and the right platform. Therefore, a sophisticated strategy is key. Make sure to think about the following aspects before starting your influencer marketing activation.
Because of this passivity on social media, it can be a challenge to motivate men to engage on social media posts (e.g. through a comment, a click on a link or a purchase). To succeed with this, it's important to have a creative approach.
For example, together with our client Philips we initiated a competition promoted by influencers to engage men between the ages of 18 to 35. The influencer activation resulted in a unique reach of 672k people and over 2000 comments. Philips could not only place their new razor OneBlade on the markets successfully but also show it's possible to effectively reach men with influencer marketing.
Our best advice here is to think outside the box. For example, male influencers are not always the right people to go to when you want to start a dialogue with a male target audience. Female influencers like @elzthewitch, @eljonesuk and @manonlloyed5 have primarily male followers (which points out the importance of looking at data when choosing influencers for your activation). The above-mentioned influencers indicate some general favourite topics of men: gaming, sports, and fitness. Other subjects men show great interest in on social media are tech, computers, photography as well as politics, media, and comedy. With increasing age, travelling is also a big matter.