With increased online shopping around the world, many fashion brands seek to expand their business to new geographical markets. And with many success stories out there, international expansion becomes even more compelling. The question is, what is important to keep in mind when launching your brand in a new market with influencer marketing?
In this article, Frida Ekholm had a chat with Carlos Casquilho, Head of Revenue at Cure Media, about how fashion brands can succeed with launching and growing their business in new markets with influencer marketing. 
What are the risks of entering and expanding into a new market?
There can be a lot of risks associated with entering a new market – both in general, but also when you do it with influencer marketing as part of your main strategy. One of the more obvious ones is associated with costs – choosing the wrong influencers, due to lack of local knowledge, can be both time consuming and expensive. With little local knowledge, you risk overpaying for the effort as well as waste a significant amount of time negotiating if you aren't familiar with the local pricing models and terms. From a branding perspective, it can also be challenging to know which influencer is or isn't a brand fit, especially if you don't have experience of that particular market.
Choosing the wrong influencer marketing strategy and approach is a big risk as well. Here it's critical to understand what strategy works best in order to enter a new market without any brand awareness. With no brand awareness in a new market, you need to understand that everything will take time and your hit rate will probably be lower in the beginning. This is especially true if you don't have the right measurement tools, in-house team or agency in place.
How do I minimise the risks associated with an expansion to new markets through influencers?
Good questions! It's difficult to eliminate all risks, but some things you can do in order to minimise the risks are:
Build an influencer marketing strategy that aligns with your ambitions and goals. What results do you expect from the channel? Always decide your KPIs before starting.
Volume is required to measure an influencer marketing investment properly. With volume I mean the right amount of influencers – definitely avoid having too few onboard. The reason is that you need to do an A/B test on different influencer categories, analyse the outcome to learn and optimise what works best for your brand. In summary – don't start with too few influencers, but at the same time don't go too big to avoid wasting money.
How different markets interact and respond to influencer marketing can vary. Have an open mindset about what works on the specific market. Here it's important to be agile and adapt to the circumstances.
When you know what works, it's time to scale up step-by-step! Research similar influencers, preferably with the support of a good research tool. This will help you be both time and cost efficient. Measure your efforts against your KPIs and optimise along the way to gain better results, for example, by identifying key factors that high-performing influencers have and use them as a template or benchmark when searching for new influencers.
Obviously, I have zero brand awareness when expanding to a new market. How do I tackle this?
Many factors affect how you launch in a new market with no brand awareness and this can be quite challenging. But to give an example, it's important to understand the social media behaviours within every new market. What kind of content engages your target audience? What platforms (e.g. Instagram, TikTok) and features (e.g. Stories, Live) work the best?
To achieve high reach in your target group when launching in a new market, it's important to collaborate with influencers who have the 'right' followers – that is, people who are a part of your target group. It could be a matter of using several smaller influencers (micro/mid-size), or fewer, larger influencers. You can also combine these two methods; when you work continuously with micro and mid-size profiles, you build up a presence over time and increase your chances of ending up top-of-mind with the target group. This becomes like an engine in your strategy. Then you can add some larger, carefully selected influencers – people that your particular brand wants to be associated with from a branding point of view.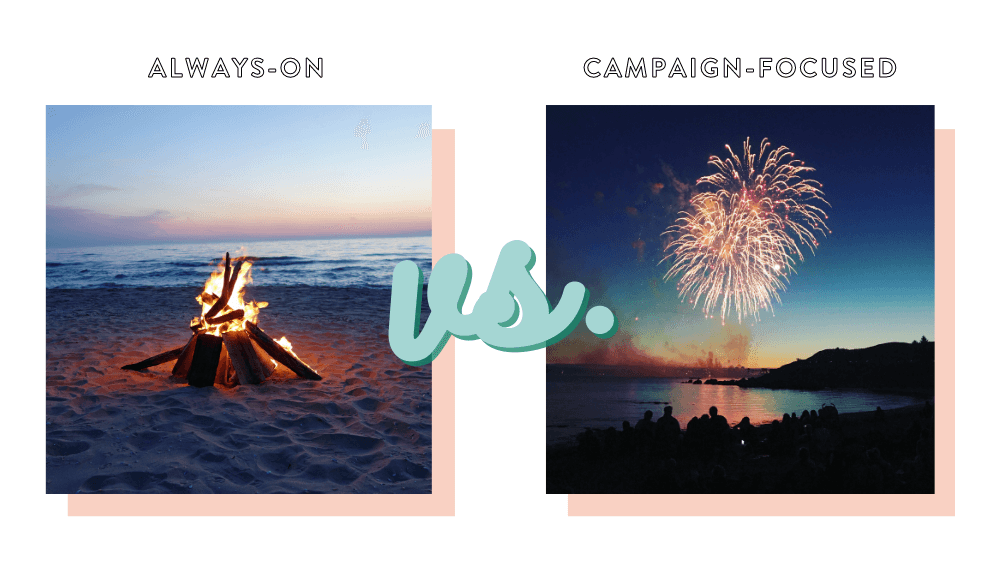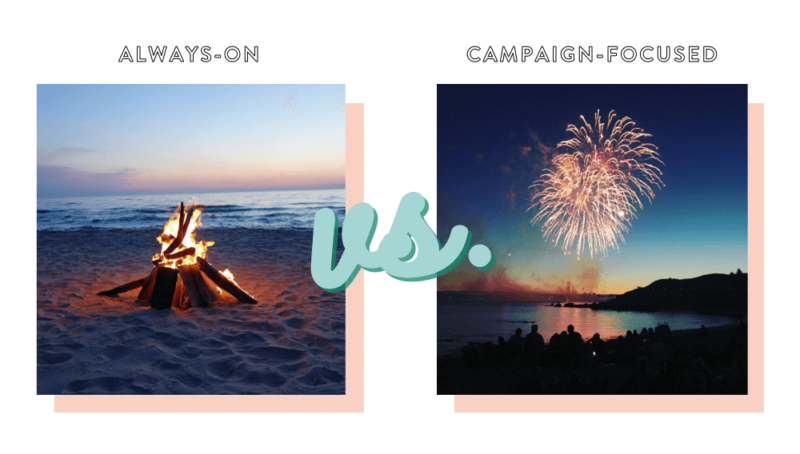 I have no knowledge on the markets we're expanding to. Should I do influencer marketing in-house or partner up with an influencer marketing agency?
Both doing it in-house and partnering up with an influencer marketing agency work well. Many companies have a mix of in house and external partners. The most important thing is that your partner or in-house team have knowledge about the market you want to enter.
For example, doing bigger collaborations with a few brand ambassadors can be done in-house. Then you can have an external partner managing your always-on approach (with micro-influencers) as this generally takes a lot more time and resources. If you want to do it all in-house, make sure you have a dedicated and experienced team on it.
Keep in mind that It takes time for your investment to generate results and your KPIs will probably be lower than what you're used to in your established markets. This is due to the lack of brand awareness, which is why you will need to invest much more time and resources – something that can be difficult to manage in-house.
In this infographic, you can get an overview of the work behind a post from an influencer.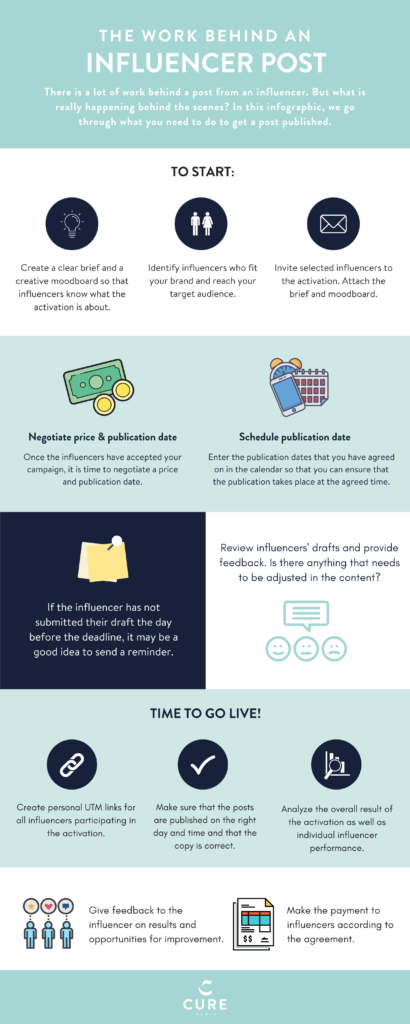 When I've launched my brand, how do I manage to reach my high growth targets with influencer marketing?
There are many factors that will affect your growth. I think choosing the right mix in your influencer marketing strategy is key. With the "right mix" I mean that it's critical that you have a base of good performing micro- and midsize influencers to drive results. In addition to this base you can add a few bigger influencers to create a "big bang" effect, preferably as brand ambassadors with a focus on brand building. This "big bang" effect is similar to having a campaign based approach to influencer marketing and nothing I would recommend you to do in the long-term.
It's important to note that you should have an always-on approach as the foundation of your influencer marketing to ensure a consistent presence that is a natural part of your target audience's lives. After that you can add a big influencer, a one-off, to mark a specific event – for example a new product line or the moment you launch on a new market.
Having many different people talking about your brand will make the audience see you in many places. This might help you (if you do it right!) get perceived as a bigger brand than you actually are. Keep in mind that a person needs to see a brand on average 10 times before they act on your message. Make sure you have the right expectations on what frequency is needed in order to see results. You need to have patience with some of the influencers. Some influencers will generate great results immediately, but the majority will need some time to be able generate the same effect.
It takes time to find the right approach when it comes to e.g. tone of voice, content, feed vs stories and so on. If every influencer would generate a ROI of 100% from the start, brands would put a lot more budget into the channel ASAP. Great results take time! No surprise though, it's the same with many other marketing channels. To test, track, measure and analyse is vital for reaching good results with influencer marketing similar to your other marketing investments. You can't just try different influencers but you also need to try different platforms. For example, Instagram has a variety of options, e.g, Posts, Story, Reels or Live. As mentioned earlier, different markets have different preferences and social media behaviours. Do your research!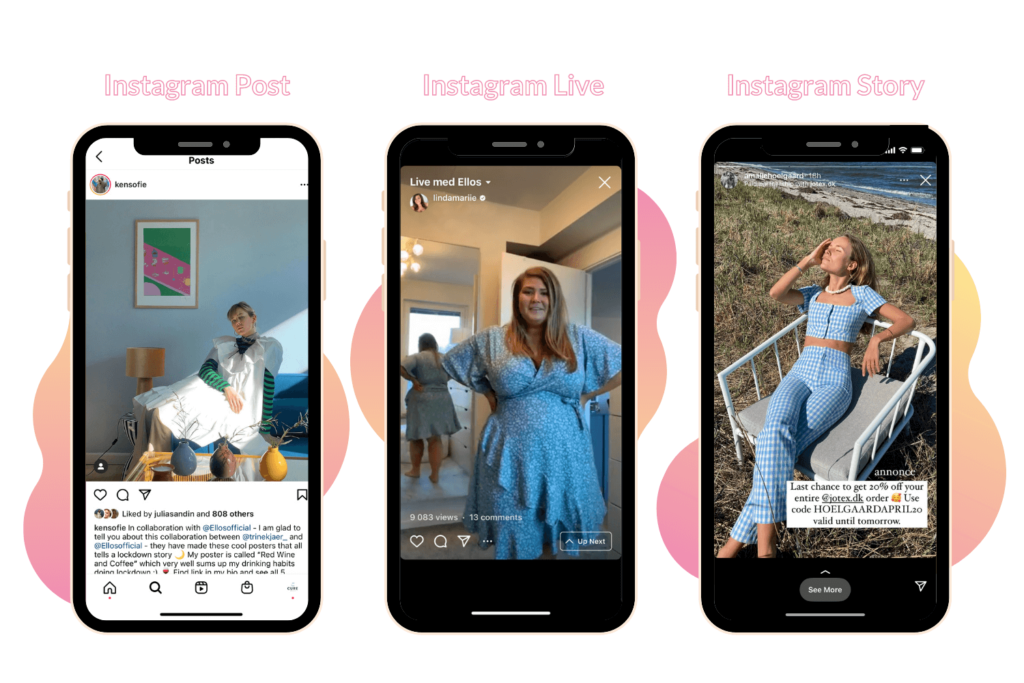 Finally, look at the big picture! Entering a new market with influencer marketing will give you a great opportunity to measure the spillover effects, for example brand search, Google organic and direct traffic. Why? Because when your marketing efforts are limited to only one in a new market, it's easier to draw parallels to how this marketing effort affects the other. If you see an effect in the above mentioned examples, you can draw the conclusion that they are all driven by your branding activities – in this case influencer marketing.
Be patient, great results take time!
When launching in new markets, how do I know which frequency and volume of influencer marketing is right?
This is an important question. With finding the right frequency I'm talking about how often the influencers should post. With finding the right volume, I'm talking about how many posts the influencers are going to post. To give an example, if we have 10 influencers one month, each influencer post once a week (frequency), 4 times that month = total of 40 posts (volume).
By tracking, measuring and analysing influencers' performance and results you will be able to find the right balance and frequency. This is important in order to avoid wasting money. Sometimes a too high frequency can be damaging for the performance. Finding your brand's sweet spot is key to success here and this is more easily done when measuring the results over time. When the volume doesn't affect your other channels or results anymore – then you've most likely found your sweet spot and can stop increasing the frequency and volume.
In summary, what are the three key takeaways to have in mind when expanding to new markets with influencer marketing?
First, ensure you have local knowledge in each market. Both in terms of which influencers to work with, but also when it comes to your target audience's social media behaviour.
Second, have a profound influencer marketing strategy from day one. Only having one tactic or approach is many times not enough. After defining your target audience and KPIs, get started by testing, learning and then eventually you will find the most suitable influencers. To continuously measure the results, optimise and scale the high-performing influencers is also very important.
Third, I can't tell you this enough – be patient! Give your strategy at least 6 months before you make bigger changes to it. During these 6 months you shoul