Micro-influencers is something everyone is talking about right now. More money is spent on micro influencers now than ever before. But what is a micro influencers and how can they help lift your marketing and your brand?
Influencer Marketing has become a very important part of modern business marketing strategies — and if it's not yet for yours, you should rethink it. An interesting fact is that use of ad-blockers has increased by 30% worldwide, which gives companies even more reasons to acquire a part of their marketing budgets on Influencer Marketing. Furthermore, people believe more in recommendations from friends than on traditional advertising efforts.
Influencers are real people who can create high credibility and increase ROI on your marketing efforts through their social channels. Through Influencers, companies are able to reach their key target audience in the most trustworthy ways.

Influencer Marketing continues to increase in popularity, and there's one main reason for that: it works.
One of many examples of this is the fashion company NA-KD, which has been extremely successful in combining larger Premium Influencers with many smaller
micro influencers
. The key to their Influences Marketing Success is
continuity
. They activate influencers more or less every day. Results? In just over two years, NA-KD has gone from 0 to 400 million SEK in turnover and, according to themselves, Influencer Marketing is a major contributing factor to their success.
What is a micro influencer?
As Influencer Marketing increases in popularity, the marketing strategies that follows are also changing. An Influencer with a high number of followers was thought to drive more conversions and engagement than an Influencer with fewer followers.

Today, we know that influencers with fewer but more committed followers can have a greater impact on a company's brand and are considered to be more credible. These are the Influencers we today know as micro influencers.

We define micro influencers as individuals with 3,000+ reach in their social channels. They are very committed to their followers and often specialised in their field. Thanks to this, they drive an extra high level of commitment and credibility within their niche.

They are passionate about what they do and they are seen as a very credible source when it comes to recommendations on what to buy. Micro influencers also often have a higher percentage of engagement than many premium Influencers have.
What are the benefits of collaborating with micro influencers?
There are many advantages to acquiring part of the marketing budget at micro influencers. You reach a very specific audience and at the same time you reach them in the most trustworthy way. The followers feel that the content is created specifically for them — and with credibility comes conversion.
You simply associate your brand with a trusted voice in the industry and you have a valuable direct connection to your target audience.
1. Credibility – The followers trust the micro influencers as they see them as experts in their niche
2. Relevance – You reach a highly relevant audience
3. High level of engagement
4. Cost effective
We've also found in our study that most consumers see micro influencers as more trustworthy than macro and mega influencers.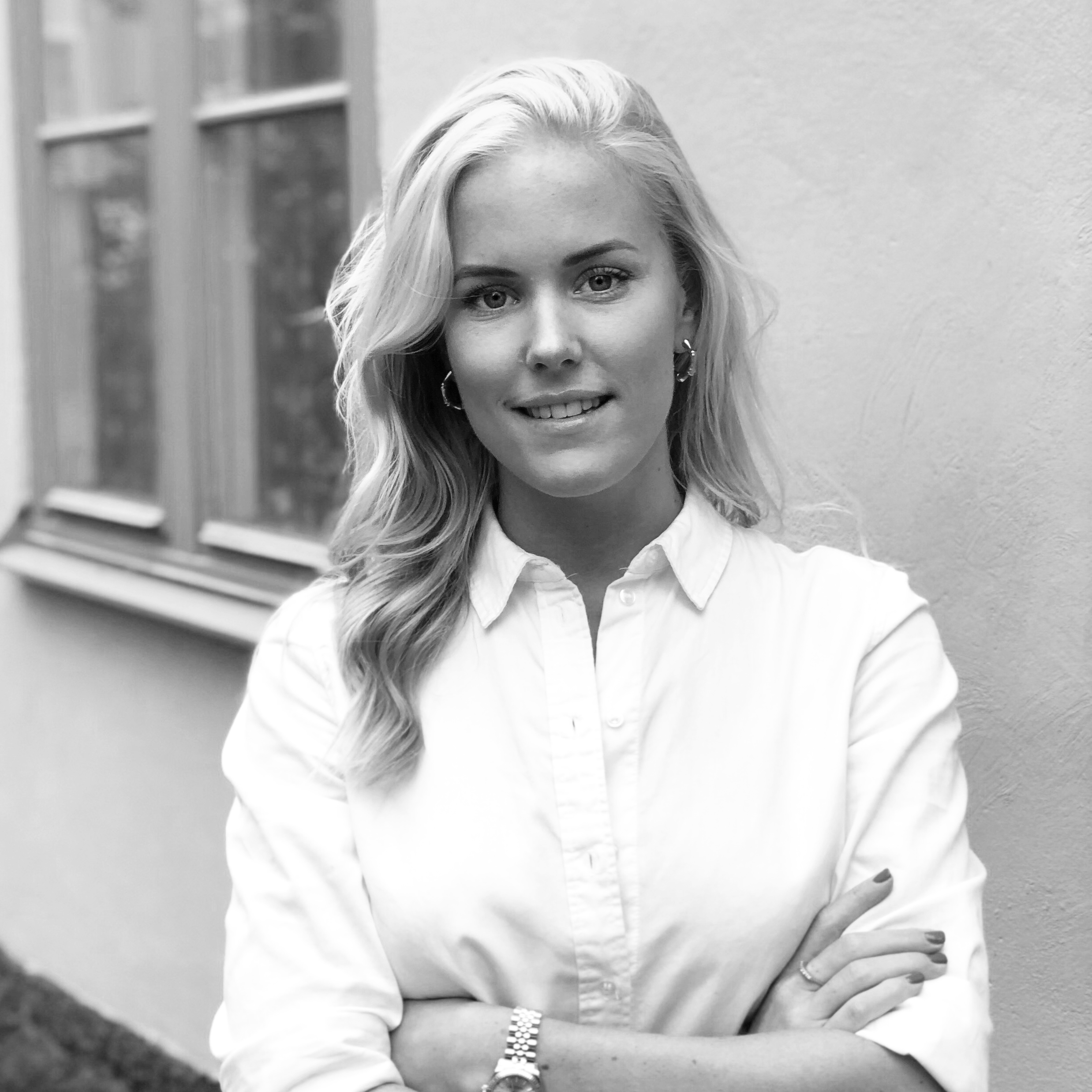 Emma is the Head of Operation and Customer Success at Cure Media and she's passionate about customer satisfaction and creating profitable partnerships. She's very goal-oriented and she always wants to perform just as well at work as she does at the gym. Fun fact; Emma has a background as a competition dancer that she tries to entertain at the club late Friday night!