Even though social media live streaming is a fairly new phenomenon, more and more brands are now starting to adjust their social media strategies, and their influencer marketing strategies, accordingly. In this blog post, we'll focus on live streams and live shopping on social media through influencers and why this is a great idea for fashion brands to do.
What is a live stream on social media?
Even though the word is quite self-explanatory, we can start by just defining what a live stream on social media is.
A live stream on social media is basically a video broadcast in real-time. But compared to many other live streams, the social media aspect of it turns these videos from broadcasts into conversations. Users can comment and engage in different ways, and you can respond in real-time.
Right now, social media live streaming is really taking off. Channels like Twitter, LinkedIn, Facebook, and of course Instagram, have recently integrated live video as a huge part of their platforms.
Looking back, people have always liked the live format. One example is the traditional TV format. It's something captivating about watching an event as it happens, given the feeling of being at the centre of it and where anything can happen. This urge has increased even more during the pandemic as a result of many of us spending more time at home – alone. Over the last year, we've turned to social media to interact with other people more than ever before.
Luckily, almost everyone is armed with a smartphone and a social media account. So you don't need to be a big famous director for Saturday Night Live in order to create great live content!
What is live shopping on social media?
Live shopping on social media is similar to a live stream but with the purpose of making the viewers shop the items showcased. The eCommerce aspect of social media is going big right now and Instagram and Facebook are at the forefront of implementing the possibility for creators and businesses to host live shopping on their platforms, with TikTok close behind.
Below is an example of a live shopping event we did together with Ellos. Watch the IGTV-video here!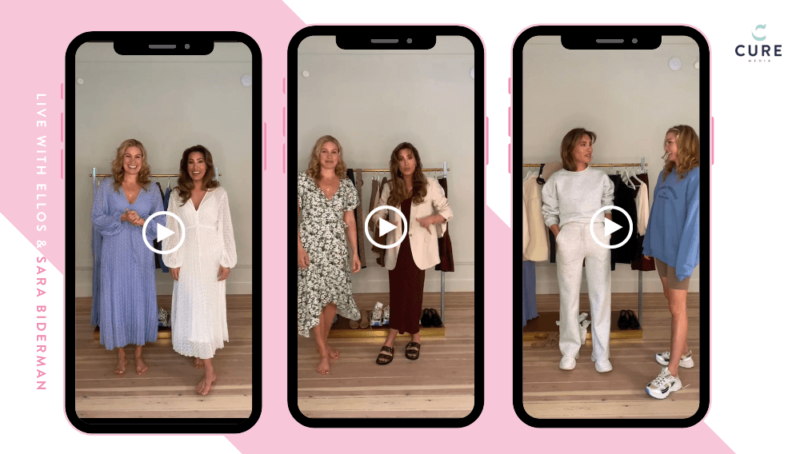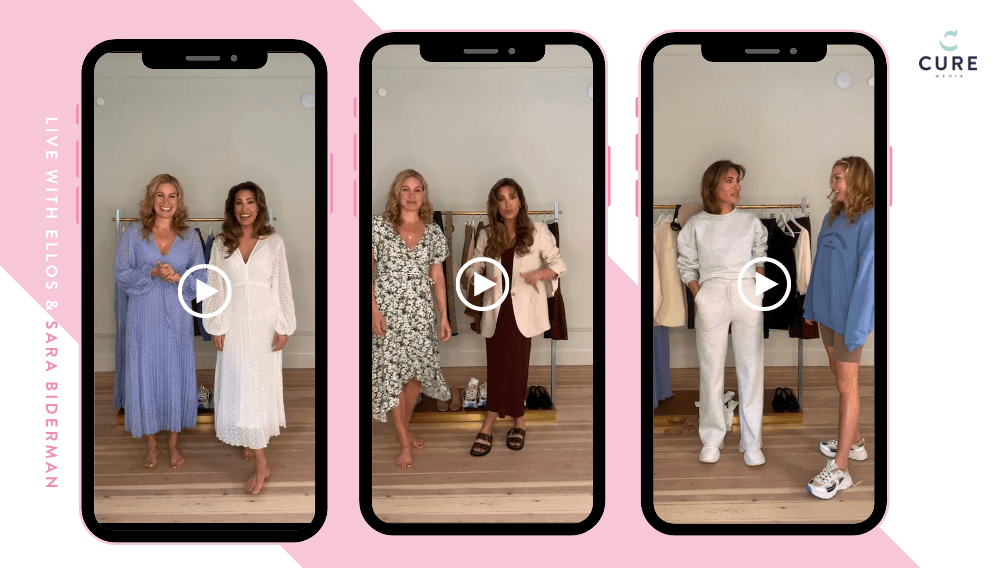 How to set up Instagram Live shopping
Create a Live on Instagram by following these steps:
Open the Instagram app.
Tap the icon shaped like a camera at the top right corner.
Scroll to Live at the bottom.
Add a title to your Live.
Add products to the Live.
Tap the broadcast button.
You're live!
When you want to end the live, tap End in the top right.
Save the live video by pressing the arrow in the top left, or share it to your IGTV.
Here are some practical tips from the @instagramforbusiness account!
Visa det här inlägget på Instagram