Have you recently noticed how people in your surroundings are grabbing their phones in panic, angling their phone camera at you, smiling back at their own front camera and yelling out "BE REAL everyone"? If not, we're letting you know now, because this new social media-phenomenon is becoming extremely popular all over the world and this article will break down everything you need to be in the know of social media's newest member. 
What is BeReal?
BeReal is a relatively new social media platform that has users post images once a day visible for the ones who are following their profile. The app's feed resembles Instagram, but the content on it is more similar to images that would most likely end up in a private Snapchat group. Unfiltered, raw and authentic are key adjectives that describe this groundbreaking app perfectly.
First released in 2020, the app struggled at its launch as another platform rose to fame amongst many bored-in-the-house pandemic folks, (yes, we are talking about TikTok), but have increased in downloads and popularity since march 2022. Today the platform has 10 million active users with the majority being Gen Zers.
Our influencer marketing research showed that Gen Zers are becoming more hesitant towards Instagram as the climate feels "fake" and they are tired of shallow content, which might explain why BeReal has grown in number of users lately. Filtered and edited photos of white beaches on luxury resorts, expensive handbag-collections and flawlessly contoured faces are a no-go.
How does BeReal work?
Once a day, the app sends out a notification at a random time to all its users, giving them a two-minute time frame to take and upload a picture. However, there's a twist. When the user is taking a picture with their back camera, their front camera takes a picture simultaneously (which might lead to some pretty unflattering selfies). Once the content has been uploaded the user's followers will be able to see what their friend is up to and also what they look like while doing it. Similar to Snapchat and the Instagram story-function, the uploaded content disappears after 24 hours but the uploader can go back and view it on their own profile, where the photos are saved as "memories" forever.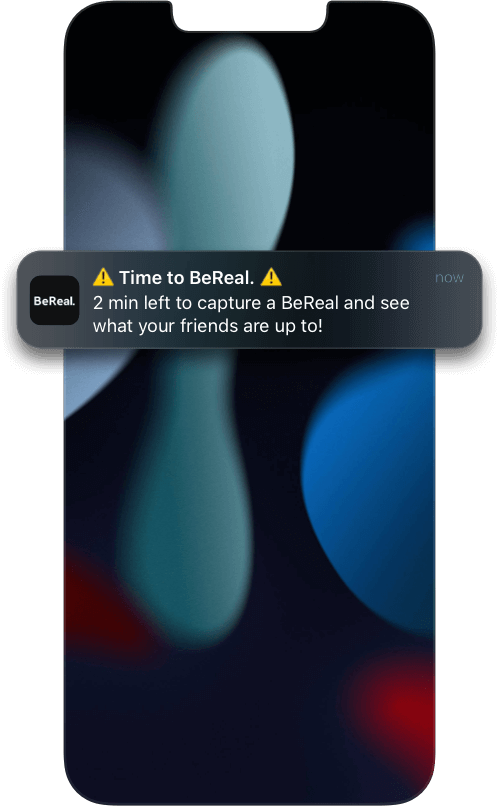 How to use BeReal
At first, downloading and using BeReal can feel like a big thing to take on (I mean how many platforms can one manage at the same time?), but once you're on it it's easy to navigate and most importantly, it's fun! BeReal lets users create emojis with their own facial expressions that they can use when reacting to friends posts and the unedited content makes you feel like you're getting insight into your friends and family's lives in a whole new way. Sounds intriguing? Great, let's dive into the nitty-gritty stuff!