Have you defeated your initial fears about influencer marketing, but are still questioning the benefits it could have for your brand? In this blog post, we will highlight eight benefits with influencer marketing – and why you should invest in it now!
Why should I invest in influencer marketing?
Influencer marketing as a channel continues to grow year-on-year, and it has proved incredibly powerful for brands to enhance their reach towards targeted audiences. Here are eight reasons on why you should invest in influencer marketing:
1. It gives real-time results
If your marketing goals are for example that consumers should download your app or buy a product from your e-commerce site, you will be able to track conversions in real-time. Fast-moving consumer goods, e.g. shampoo or a beverage, have the best chance to generate instant conversions because the consumer behaviour decision-making process for this type of products is very short.
2. It creates brand awareness
Another benefit with influencer marketing is creating brand awareness because you have the opportunity to target a specific audience. All thanks to the influencers, who are experts in giving personal recommendations about a product or service to their followers, your brand awareness will increase.
3. It can give you loyal brand ambassadors
Increased brand awareness goes hand-in-hand with brand ambassadors, which is an important benefit of long-term work with influencer marketing. If someone's favourite blogger recommends a product, they will feel inspired to talk about it to their friends and family.
4. Your customer will be worth more
Findings from our research shows that customers generated by influencer marketing have a higher CLV (Customer Lifetime Value) than customer generated by other media. Customers generated by influencer marketing tend to stick to your brand and buy your products over a longer period of time, which means that they will be worth more in the long run for your brand.
5. You can reach new markets faster
Influencer marketing has proven to quickly and effectively build up your brand on a new market, e.g. internationally. One great example is the Swedish watch company Daniel Wellington, who has been extremely successful when it comes to gaining global awareness thanks to their influencer marketing strategy. Without social media used by influencers, it would be difficult to reach out to so many countries in such a short period of time.
6. Your marketing will be relevant to the customer
When watching TV or reading the newspaper, the advertisement tends to be a disturbing interruption. The benefit with influencer marketing is the active choice the consumer does when reading a blog, watching a YouTube video, or scrolling through their Instagram feed. Your marketing will likely be perceived as more relevant to the consumer, because they find a real interest in the content posted by the influencers they have chosen to follow.
If you want to learn more about why the channel is so effective in modern marketing, how the execution has changed over the years and why we trust people more than brands, we recommend you to check out our podcast episode on the subject.
7. Better results with a long-term strategy
If you choose to invest in long-term influencer marketing, you will see an increase in sales and market shares. If your goals include increasing conversions or brand awareness, these often go hand-in-hand as a long-term effect.
8. Increased outcomes on other media investments
Better outcomes on other media investments you do in parallel with an influencer campaign are not uncommon since influencer marketing often creates awareness towards your brand. Your social media marketing can generate better sales results, the cost of Google Ads may go down, and traffic to your website may increase from other channels. A win-win situation – and another great benefit of influencer marketing! Here you can read more about how influencer marketing affects other digital channels.
Is influencer marketing worth the investment?
When done right, influencer marketing can result in a very high return on investment (ROI). The key is to have a continuous presence among your target audience through an always-on influencer marketing approach and to work with the channel over the long term – building trust and credibility takes time, and this is a must in order to be successful with the channel over time. Of course, it's sometimes possible to see a high ROI after just one collaboration, or after one day, but this effect will in most cases not last very long – as soon as your competitor offers a lower price, or a cooler product, the next option is just a click away. To make influencer marketing worth the investment, you need to have patience and optimise the results along the way, as you learn what's working for your brand and what's not.
Even though influencer marketing can be very effective, it can also be a quite costly channel. For example, if you work with the wrong influencers who don't reach your target audience, or if you have the wrong strategy in place, you risk wasting big money, Therefore, it's important to make sure that you have the right people and partners in place from the beginning, either in-house or through an influencer marketing agency, who can help you make sure your investment is worthwhile. With that said, the costs usually see a greater ROI than some other channels, including paid search and paid social. Our in-house SEO manager, Itamar Blauer, argues that influencer marketing provides a much broader ROI than just the revenue you get in return, including increased brand awareness, brand preference and trust.
How much should I invest in influencer marketing?
As with all marketing channels, there is no one size fits all when it comes to how much you should invest in influencer marketing. Your budget depends on various of factors, such as what you want to achieve with influencer marketing and what your overall marketing spend is. If you have high goals, e.g. to launch in a new geographical market, or to reach a brand new target audience, you need to invest a considerable amount in order to stand the chance in the digital competition. Today, the influencer marketing scene is crowded and if you want to get your audience's attention, you need to know how to stand out from your competitors and in the social media feeds.
To be able to decide on how much you should invest in influencer marketing, it often helps to have a look at your overall marketing spend combined with research on where your target audience is to be found. To reach out to potential customers, you should spend most money where they are most likely to engage with your brand – for example on social media, where they most likely follow influencers.
To give you a ballpark figure, our recommendation is that you should spend at least 10% of your marketing budget on influencer marketing – it doesn't mean you can't spend more than so, it just means you shouldn't settle with less. If you want to be able to compete with the fast-growing companies on the digital scene, you need to treat influencer marketing like any other marketing channel, and invest a considerable amount of money percentage wise.
If you need a helping hand, we're one of the top influencer marketing companies out there, and we never shy away from helping businesses see the potential of influencer marketing.
Continue the conversation around digital marketing and social media in our podcast!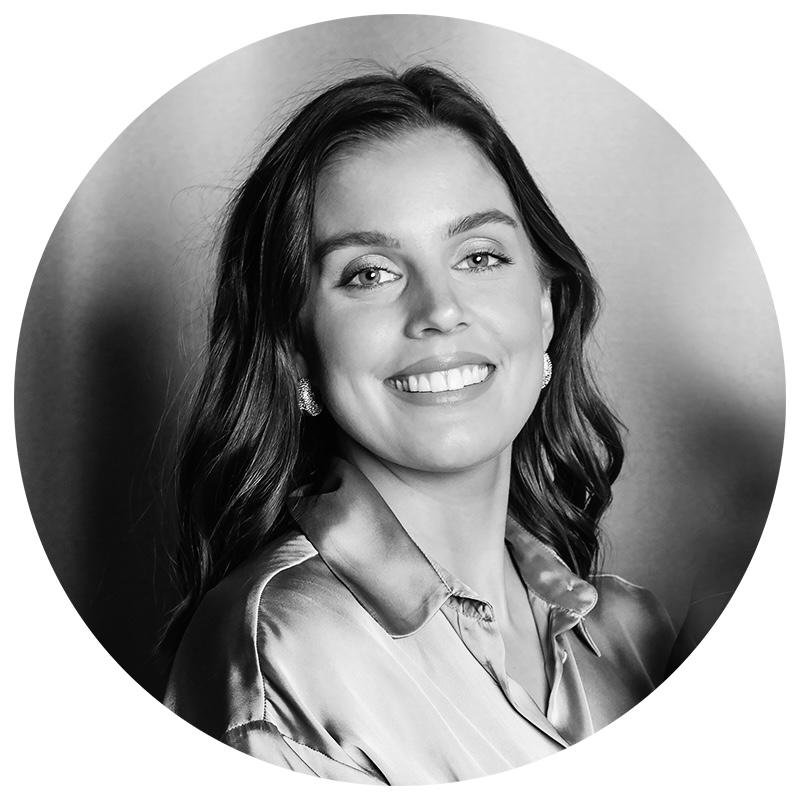 Frida is the Social Media Manager at Cure Media and she's passionate about sports and everything that is a competition. When not creating content for our social media platforms or planning events, you can find her on the football field or playing paddle.