YouTube is the world's second largest search engine and is used by over a billion people every month. Influencer Marketing on YouTube are for explanatory reasons a very effective channel to reach your customers. YouTube is created by the users, for the users. You need to follow their terms to succeed.
In this blog post, we had a chat with Kristian Melå, Head of Sales at Cure Media, about his best tips on how to succeed!
Hi Kristian!
What characterises a successful influencer collaboration on YouTube?
I would say the right influencer, the right timing and the right message. Then you have the best possible start!
However, everything is based on a clear purpose for what you want to get out of the collaboration. Begin by nailing the KPI, which you then use throughout the whole process — choice of influencers, concepts & follow-up.
Content with high retention is liked by YouTube's algorithms, so relevant content that captures the interests of the viewers is extremely important. To make really good content, let the influencer have freedom in the brief.
You should design the brief to give the influencers space to bring their own creative elements, because they know what their audience values ​​and what engages them.
If you succeed in engaging the influencer, they will help you to more closely engage their followers — your target audience.
Furthermore, it is good to keep in mind that it does not have to be particularly qualitative material or expensive productions. The unique thing about YouTube is that it is so personal. You get to know the person behind the channel and you come very close.
I sometimes hear "the quality with this influencer is too bad", but that's the charm with YouTube. Dare to use that!
What characterises a less successful collaboration with an influencer on YouTube?
It's often less successful when focusing more on the influencers instead of the target group.
What I mean by that is that many people choose to collaborate with an influencer they personally like, or have some kind of connection to, instead of choosing influences based on which audience they actually want to reach.
Can you share two really successful influencer marketing collaborations on YouTube?

1. Dude Perfect — Oreo Cookies

This collaboration is creative and perfect in terms of branding. The video is fun and playful and you don't want to stop looking.
It's a very clear example of how a brand can be placed into a profile's channel in a natural way, without compromising with the influencer's own content.


2. PewDiePie — Happy Socks

They've connected a Swedish brand to a Swedish YouTuber, both known in the international market. In that way it becomes very credible. The collaboration has been lifted in an appropriate gaming concept and it's fun that PewDiePie got to be creative and designed his own socks. He came up with a challenge to play video games with his feet and it became fun content instead of sticking out as sponsored content.

YouTube influencer marketing effectiveness
YouTube is the most popular social platform among Gen Z (born between 1997-2015) but the twist is that they aren't mainly on the platform for commercial purposes. Gen Z , and the older generation Millennials, acutally turns to YouTube to feel more connected. Also, according to Google, 80% of them head over to the channel to learn something. YouTube is also the top social platform for these generations when they want to relax or cheer up, according to Google.
Video content is a content format that very popular right now, especially when you're trying to reach Gen Z and Millennials. Having a brand presence on this platform is therefore recommended. But instead of turning to YouTube for commercial purposes as a fashion brand, focus on creating educational and engaging content e.g. about your products and trends within the your industry.
Want to learn more about how to achieve influencer marketing success on YouTube? Think with Google has listed 4 tips!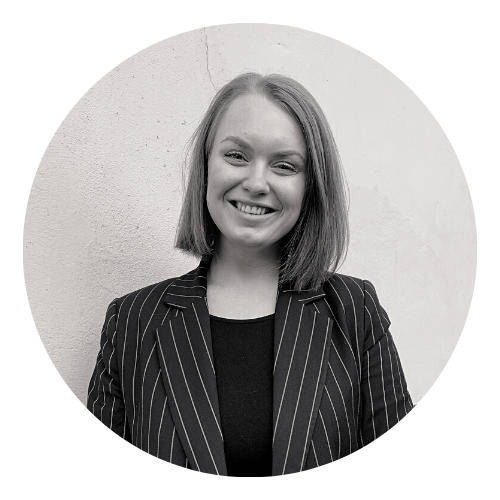 Julia is part of the sales team and she loves to find new business opportunities in new industries. She spends all her time reading about and trying new skin care products. If there's something she doesn't know about skin care, it's not worth knowing.