WE HELP GLOBAL BRANDS TAKE INFLUENCER MARKETING TO WHOLE NEW LEVELS.
As a leading actor within influencer marketing, we help brands from all over the world work with influencer marketing in a strategic and data-driven way. A dedicated team at Cure identifies the best-suited influencers with regard to your particular target group, brand and goals, and manages the entire activation – from start to finish line.
Make influencer marketing an integrated part of your media mix.
We go through your overall business goals and help you identify how influencer marketing can help you achieve these, as part of your overall media mix. We determine your target group and define relevant and measurable KPIs, so that we eventually will be able to measure the effect of your investment.
Define strategy
Determine target group and KPI's
Estimate expected result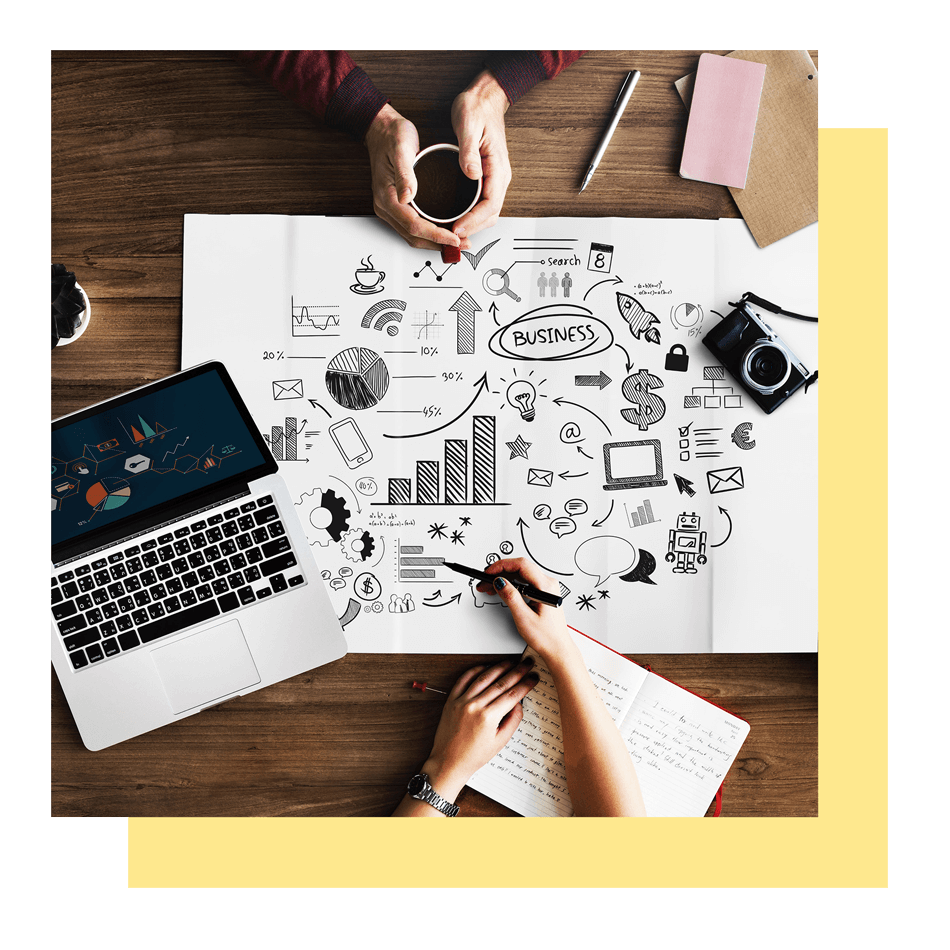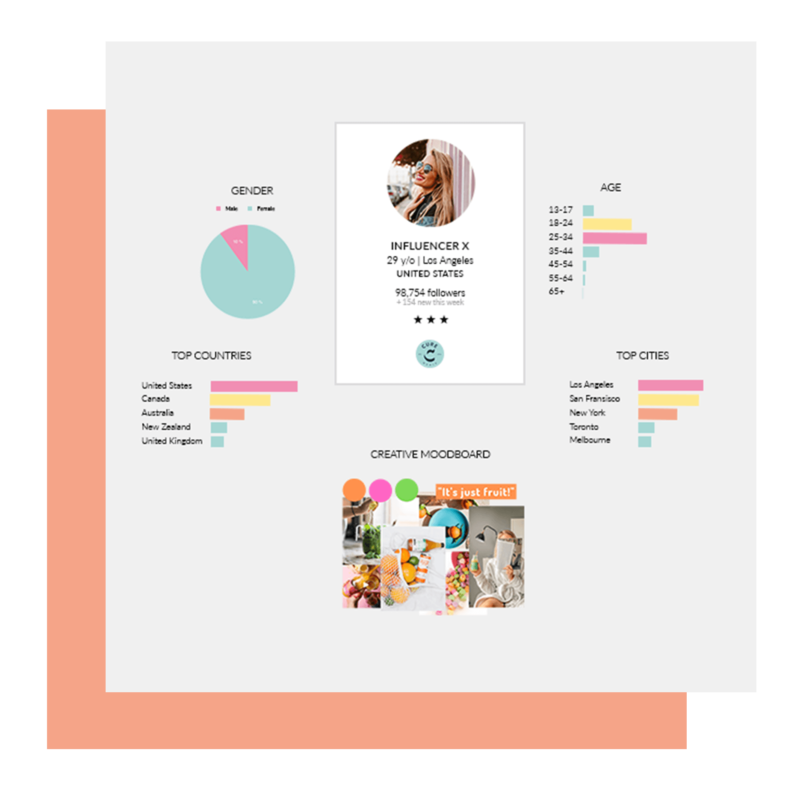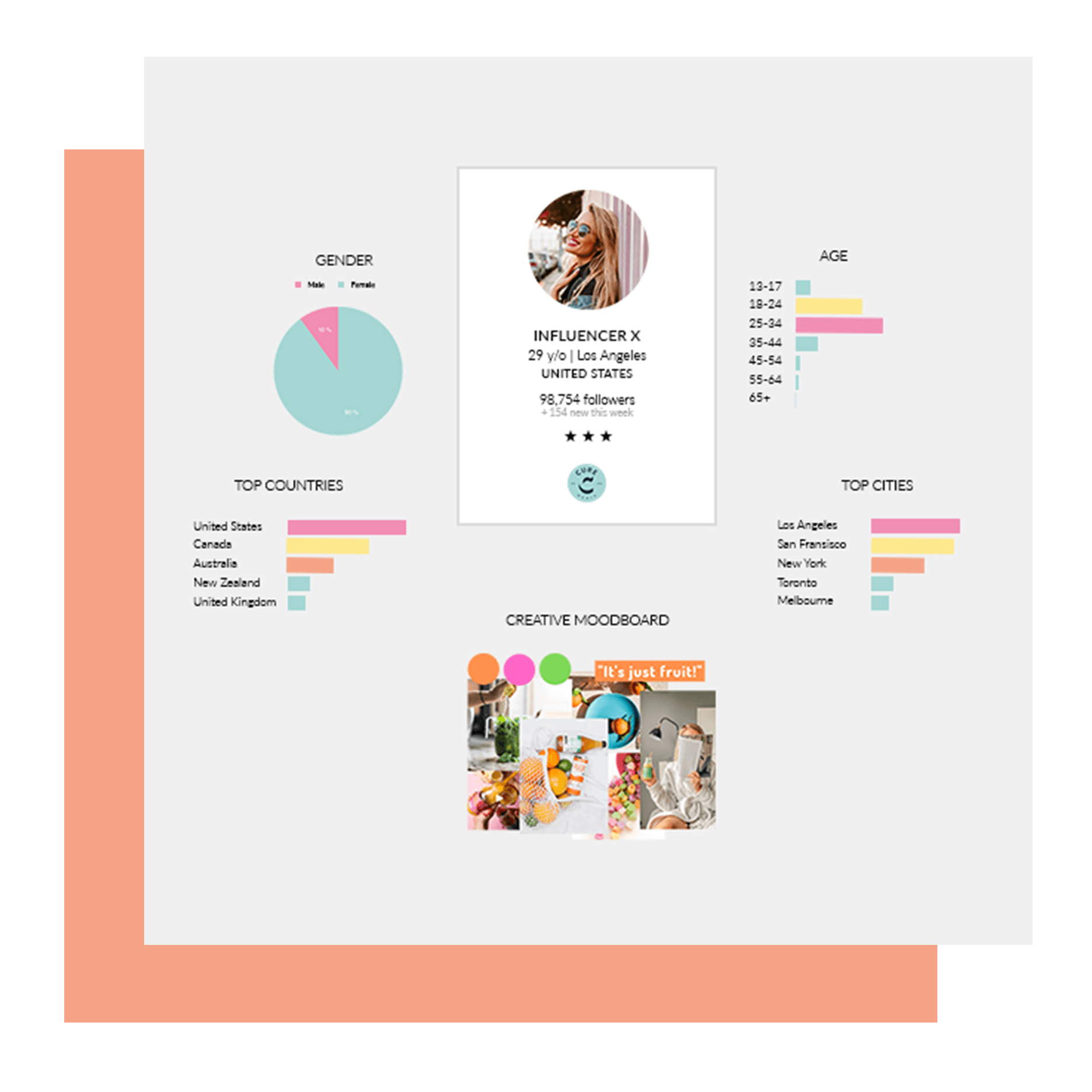 2. CREATIVE & PREPARATIONS
Get access to unique follower data
and make data-driven decisions.
By means of our AI-based tool combined with data and experience from 10 000+ influencer activations, we help you identify influencers that fit your brand and reach your target audience. We create a mood board to ensure the content is aligned with your brand image, and we coordinate and make sure that the entire process runs smoothly, so that you get full control of all your activations. 
Creative process

Identify and contact influencers

Review drafts and schedule posts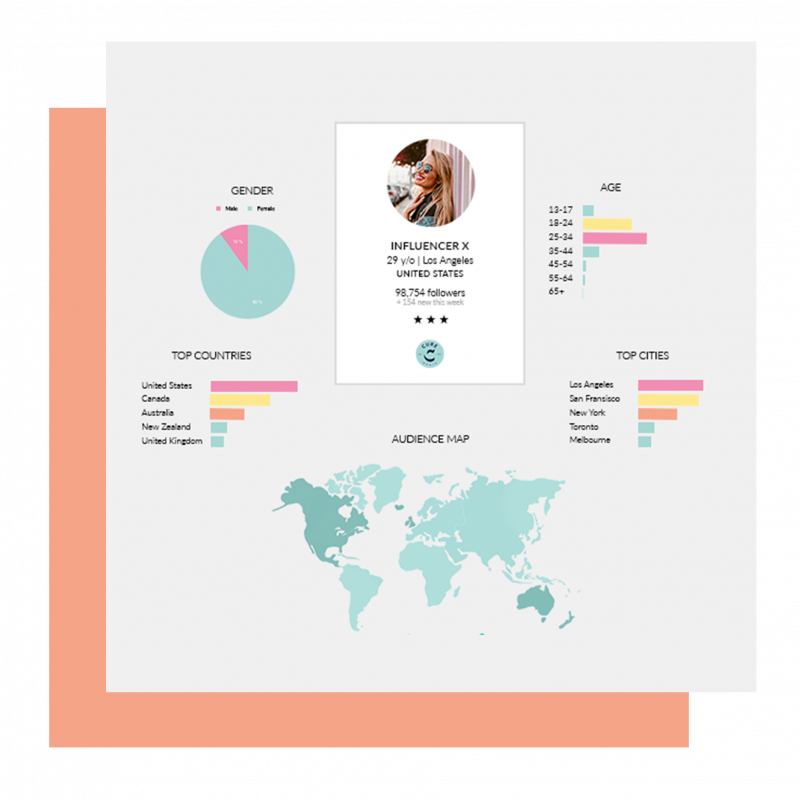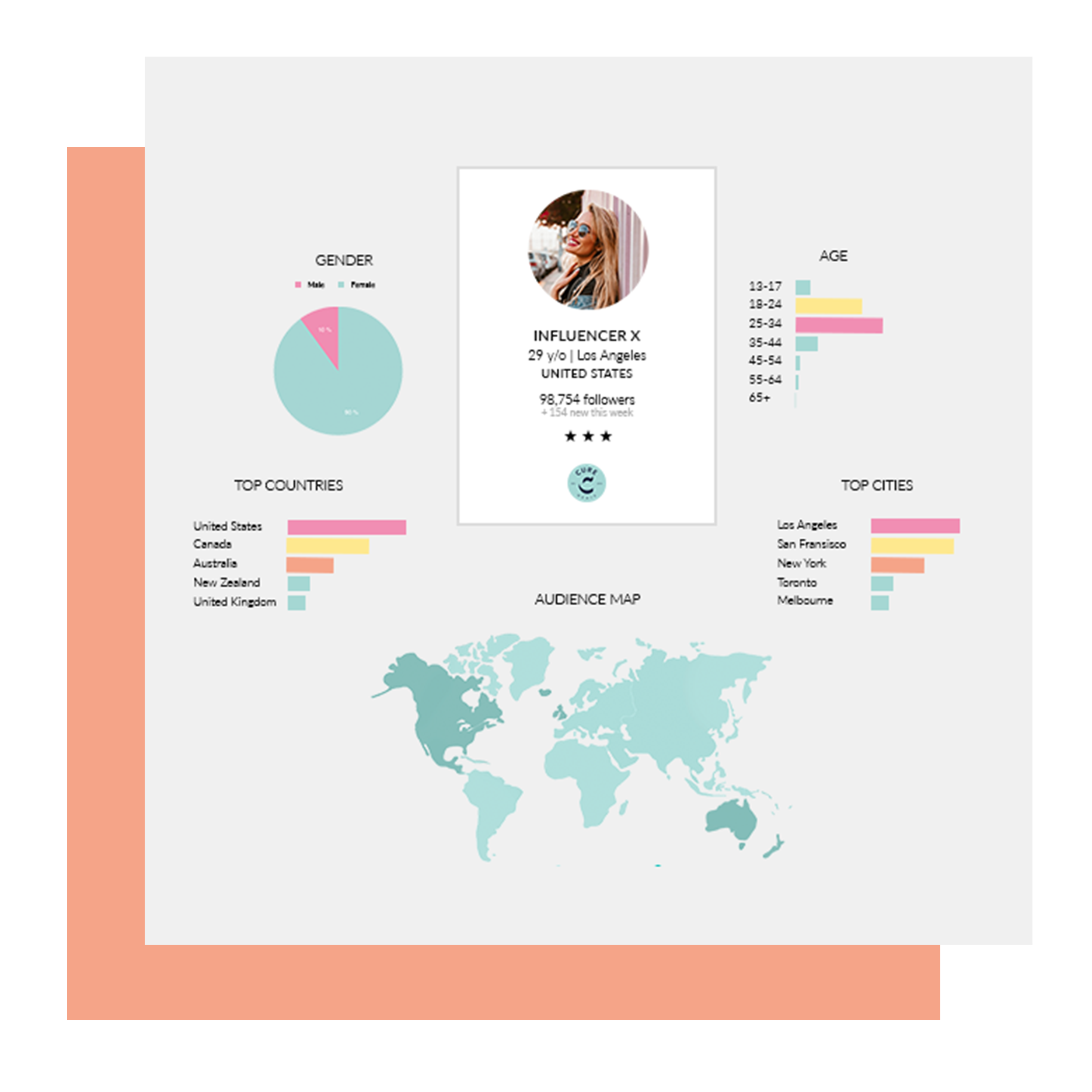 Follow your results in real-time and continuously optimize your activations.
We coordinate and execute the entire activation, in close contact with participating influencers and in line with the strategy. You can follow and monitor the results in real-time throughout the entire process, while we work continuously to optimize the result in order to achieve the best effect possible.
Real-time results

Continuous campaign monitoring

Optimizing KPI's